False Child Abuse Charge: Misinterpretation of Child Injuries
Can you imagine of being accused of child abuse? As a father of a five year old, I cannot imagine being accused of a worse crime. I love my daughter. To think that anyone would think that I would be capable of hurting her is so incredibly hurtful to me. She is innocent. Heck I feel like crying with her when she stubs her toe or skins her knee while playing. A false child abuse charge would destroy me to the core.
We have blogged before on child abuse cases and in particular the context of Shaken Baby Syndrome. The news article features below tells a sad story of a child who was hurt, and people who wanted answers. Whenever a child is hurt, we naturally want to protect the child. We cannot adjust or mitigate our bias. It is hard for us to believe that there isn't some monster at the core of it. This is a cautionary tale of understanding the power of our bias, and the need to make sure that we exhaust all of our forensic tools before we accuse. Undoubtedly, this innocent father's life has been changed forever. A family may be ruined. A child will eventually grow up and read on the internet about her father's indictment and the charges against him. We all need more and better training to make sure something like this does not happen again. There are many other conditions other than connective tissue disorder called Ehler's Danlos, or EDS that can be mistaken for child abuse.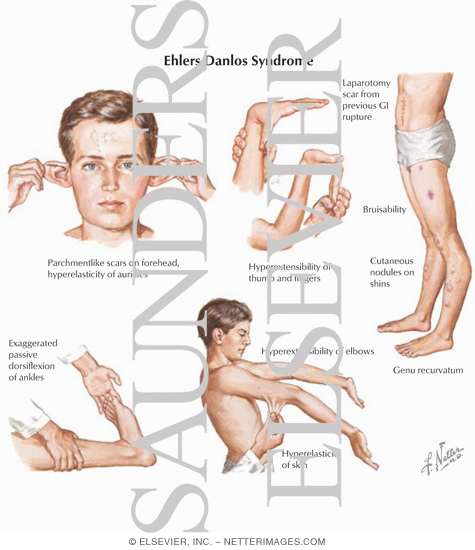 While I am very glad that a false conviction was avoided and that at the end of the process it was agreed by all that there was no crime, I openly wonder if this wasn't a case involved white, middle class suburbanites if the result would have been the same.
Remember child abuse is not a medical diagnosis. It is a psycho-social conclusion based upon interpretation of observations and evaluation of fitness of the parents or the care giver ("Do I think this person did it?"). It is an opinion that a clinician arrives at usually through differential diagnosis. As such, it is prone to false positives. Here is a short list of other conditions that are known that can mimic child abuse. They come from congenital, genetic, and other disorders that may result in poor weight gain, bone fracture, or skin lesions that appear to be bruises or burns.
connective tissue disorder I through X such as Ehler's-Danlos (EDS)- Some of the subtypes have a propensity for poor healing with thin, cigarette-paper-like scar (papyraceous) formation as well as bruising, and prolonged bleeding and occasional vascular disruption. Tissues of some patients hold sutures poorly. Ehlers-Danlos syndrome types I and II are inherited in an autosomal dominant fashion;
osteogenesis imperfecta (OI) and specifically type IV osteogenesis imperfecta;
vascular marks such as hemangiomas (congenital in nature);
benign communicating hydrocephalus of infancy (cranial expansion);
Mongolian spots or congenital blue marks are common to infants of pigmented races. These marks often can be found on the back, buttocks, and posterior extremities. They usually are of a consistent color, have defined borders, and tend to disappear with age;
Shwachman-Diamond syndrome;
impetigo;
fungal skin infections;
sunburn;
stocking constriction marks;
hereditary blood disorders;
leukemia;
Phytophotodermatitis;
von Willebrand's;
Idiopathic Thrombocytopenic Purpura (ITP);
Henoch-Schönlein Purpura (HSP);
epidemolysis bullosa;
Contact dermatitis;
hemophilia;
allergic reactions
Erythema multiforme or Hypersensitivity vasculitis, and
vitamin K deficiency
According to a peer reviewed article, Child and neglect in military and civilian families, in a 36 month record review at one facility there were 504 cases were referred with 264 were unfounded. Eighteen of the 264 unfounded cases were determined to be wrongly classified as child abuse. Eight of the 18 were proven to be misdiagnosed due to genetic or congenital defects or conditions. Ten of those who were originally misdiagnosed were actually suffering from impetigo, fungal skin infections, sunburn or stocking constriction marks.
In conclusion, the authors wrote:
Based on this retrospective review, it appears that the incidence of misdiagnosis is rather high: 18 (7%) of 264 unsubstantiated cases, or 18 (3.5%) of 504 if both substantiated and unsubstantiated cases are included.
So before we go with pitchforks and set the bonfire, let's be sure before we accuse.
Rare bone disease leads to bogus child abuse allegations

by JANET ST. JAMES

WFAA

Posted on November 15, 2013 at 8:24 AM
DALLAS — Precious time with his baby girl is limited to just two hours a week, or less, for Andrew Huber.

Andrew isn't allowed anywhere near his daughter, Kenley, without court-appointed supervision. Doctors believe he is a child abuser.

Suspicions began when Kenley was three months old. Andrew said he heard a "pop" during a routine diaper change. He rushed to Children's Medical Center as a precaution.

X-rays revealed "multiple fractures." Doctors ruled them "non-accidental injury" and diagnosed "suspected physical abuse of a child."

"I've got doctors telling me my baby has multiple fractures," said Bria Huber, Kenley's mother. "I've got police telling me, 'Your husband did it.' I was in pure shock."

"They charged me with 2nd degree felony injury to a child, and I was blown away," Andrew said. "Absolutely blown away."

Bria said she, at first, questioned her husband.

"I love him, but I'm not blinded by love," she said.

Then, they began putting together the pieces.

Bria had been home with the baby full-time until the very day Kenley was taken to the hospital and found to have fractures. On days that Bria wasn't at home, a nanny was.

That nanny said she never saw evidence of abuse. The Hubers' pediatrician also says there was no evidence of abuse during her exams. Because Kenley was born prematurely, she required more medical attention than the average baby.

The Hubers have spent months trying to clear Andrew's name and find out what caused their daughter's broken bones. They went to specialists across the country, generating piles of paperwork.

Doctors at Children's had ruled out "bone disorders."

Osteogenesis imperfecta, which is known as "brittle bone disease," is often first considered for unexplained fractures. A report from an independent specialist consulted by the Huber's details evidence of "demineralized" bones, suggesting an "underlying nutritional or metabolic disorder."

The Hubers also suspected that fertility treatments Bria had underwent along with weeks of doctor-ordered bed-rest might have contributed to a Vitamin D deficiency, but that couldn't be proven. By the time Vitamin D tests were taken, Kenley was drinking Vitamin D-fortified formula.

The Hubers hired an attorney, but a Denton County grand jury indicted Andrew.

The Hubers contacted News 8 more than nine months ago in desperation. We showed Kenley's X-rays to two independent radiologists, not associated with Children's Medical Center. Both said the fractures, commonly called "corner fractures," are indicative of child abuse.

And then, a few weeks ago, the Hubers heard from another North Texas family.

"I said, 'This is our story,'" Rana Tyson said. "Identical to our story."

Rana and Chad Tyson also lost custody of their twin girls after doctors at Children's Medical Center discovered unexplained fractures. The Tysons' parents were given temporary guardianship of their three daughters for five months.

"So we would put them in bed at night," Rana said through tears, "and hope that we go here before they woke up the morning, so that they wouldn't know that we weren't here."

"I was in shock," Chad said. "I couldn't process it. I thought, 'This is going to blow over.'"

The Tysons eventually ended up at the office of Dr. Golder Wilson, a Dallas geneticist. He diagnosed twins Karrington and Kambry with a connective tissue disorder called Ehler's Danlos, or EDS.

"One of the main symptoms is the underlying structure of the body, including the bones and joints, is fragile. So you get more fractures," Dr. Wilson said. "And therefore, just handling a baby routinely, like any parent would do, can lead to a fracture."

Wilson said EDS was once thought to be rare. Many doctors have never heard of it.

"What we've learned recently, in part because of advances in testing the genes for these conditions," Wilson said, "is that it's extremely common, and that there are milder forms that may present with one or two or three fractures."

In fact, in response to an inquiry, The Ehler's Danlos Foundation asked their Facebook followers how many had been unjustly blamed for hurting their children.

From across the country came responses of "yes," that others had also been "accused of child abuse," "charged with assault," "questioned about beating," and investigated for "Munchausen by proxy" disease.

Rana, a hospital nurse, heard of the Huber's situation in a roundabout way, which she now believes was fate. She asked if she could reach out to Bria.

"And that changed everything," Bria said. "I'd never heard of Ehler's Danlos Syndrome before speaking with her. No doctor had ever mentioned it."

Bria and Kenley have both been diagnosed with EDS. Bria said she had no clue she had the disease.

"All charges were dismissed,"  Andrew said with a smile, "and I was completely allowed to go move back in with the family and start our new lives."

"Children's Medical Center cannot discuss specifics of patient cases due to confidentiality requirements," Children's Medical Center said in a statement to News 8. "Children's patients who present with indications of abuse or neglect are assessed by physicians specially trained in child abuse identification and treatment, in consultation with other pediatric specialists. Texas law requires any professional who has cause to believe a child has been abused or neglected to report the suspected abuse or neglect in accordance with the law. Investigations and charges subsequent to the reporting are the responsibility of the appropriate law enforcement and social service authorities. Children's cooperates fully with all such investigations."

After nine months of separation, the Hubers are mending their fractured family, and hoping to bring awareness to a disease that hurt more than just their daughter.